Summerparadise
Weissensee
The purest swimming lake of the Alps is located at the sunny high-valley Weissensee, 930m above sea level in Southwest Carinthia.
In summer the crystal-clear turquoise water reaches up to 24 degrees and is perfect for bathing, wind-surfing, diving and canoeing.
Over 2000 hours of sunshine.
It is a paradise for stress-free hikes and runs, perfect for Nordic Walking or mountain biking. Especially in spring and autumn lake Weissensee is a great spot for fishing.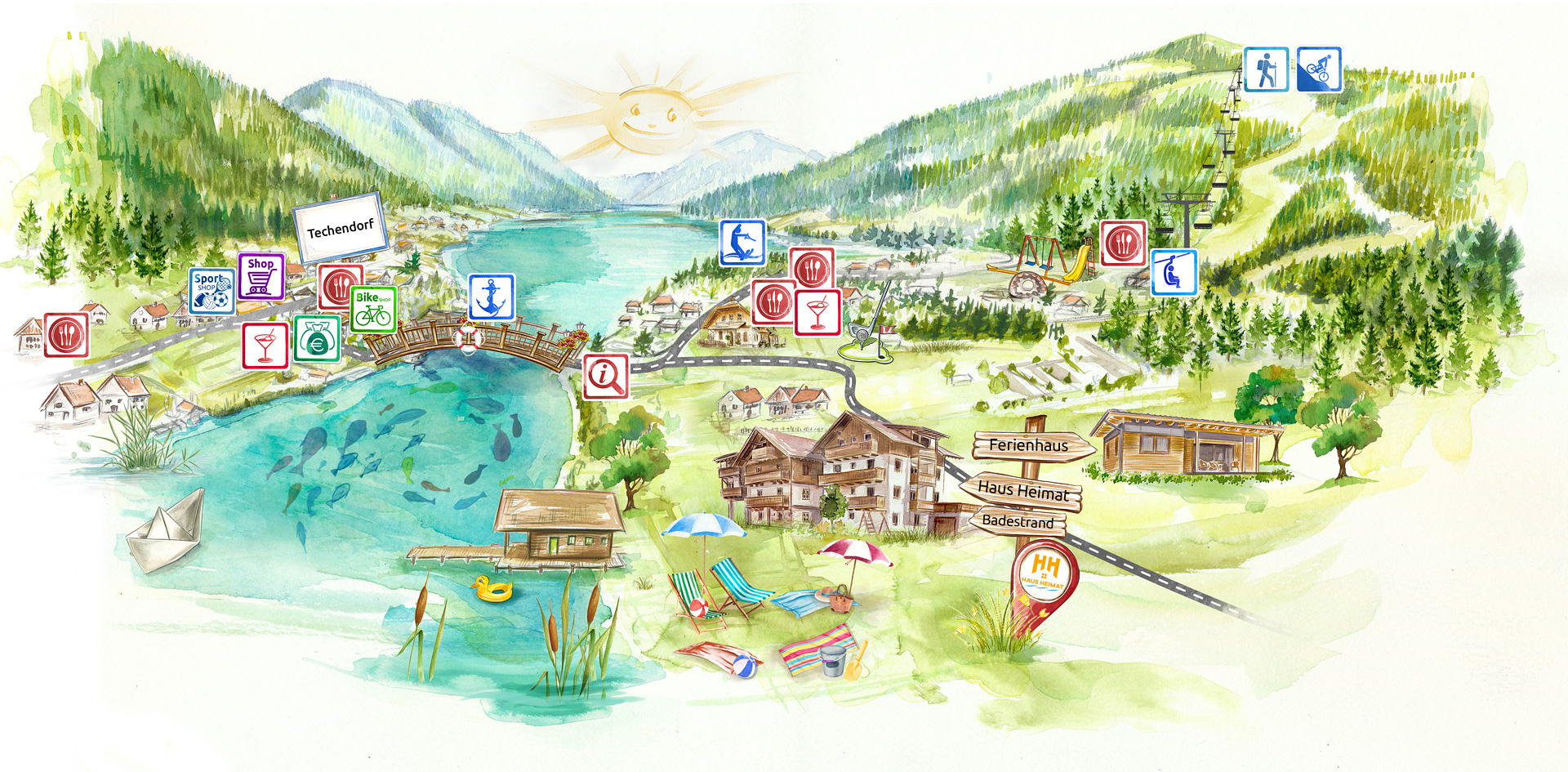 Arrive and start!

On arrival you will receive your personal Weissensee Premiumcard. The card can be used immediately and is no longer valid on the day of departure at midnight.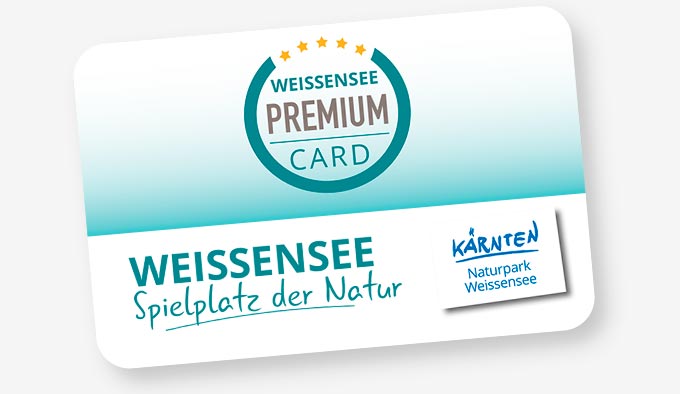 Your ADVANTAGES IN SUMMER 2023:
Free arrival and departure with the train station shuttle
from and to Greifenburg train station
01.05. - 26.10.2023 (Trains from 06:59 am to 09:16 pm are served).

Free use of the Weissensee Nature Park Bus
01.05. - 26.10.2023

Free use of the Weissensee mountain railway
(including MTB transport)
01.05. - 26.10.2023

Free use of the Weissensee shipping line
01.05. -26.10.2023